E-Commerce Website: 5 Convincing Reasons To Own One
Consumer behavior has changed over the years, and so is the way they shop. Gone are the days when retail outlets were the only place to shop from, the world of e-commerce stores has taken over the former. The retail e-commerce sales worldwide account for 4.28 trillion US dollars in 2020 and it is projected to grow to 5.4 trillion US dollars in 2022. Woah! The increasing popularity of the e-commerce industry clearly shows the potential of having your e-commerce website.
Having an e-commerce website diversifies the online presence and helps you take a lead over your competitors. It also increases the profit margins and conversions. Moreover, customers enjoy the luxury of exploring and shopping in the comfort of their homes. When you launch your business with a top e-commerce website development company, you are bound to earn trust on large marketplaces with huge customer bases. If you plan on growing your business in the online world, then having a website is the need of the hour.
In this post, we will be highlighting a few reasons why your e-commerce business must have a website. Let's read out the details.
People are going online and so should your business. More than 80% of the web population makes purchases online. The traditional brick-and-mortar stores have been overshadowed by the limelight of e-commerce stores. If you aim to make good conversions, then you can't keep waiting for the customers at a retails store, you must own a website instead. While it might be a new terminology in the dictionary of many newbies, your competitors are already doing so. Yes, it might be a shock, but it's a fact! Having an official e-commerce website is quintessential and will help your brand grow at a fast rate.
2. Enhances Brand Recognition And Loyalty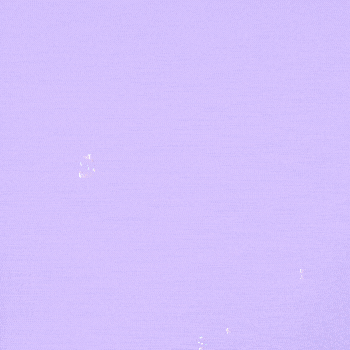 Do you know that repeat sales is one of the biggest factors behind e-commerce growth? Making sales to existing customers is always easier and cost-efficient than with the new ones. When you have your website you open opportunities to create new customer touchpoints which can help in doing repeat business. Official websites always act as a source of customer satisfaction and value. Trust me, we are living in an era, where more than 50% of smartphone users discover a new brand or product while searching online. So, not having a website will lose the brand's credibility. So, if you wish to earn solid brand recognition and loyalty from your customers, then investing in a website will surely lead you the right way.
3. E-commerce Stores Influence Purchasing Decisions
Well, we are not boasting, you have to admit that whenever we think of buying something, we search for it online. Felt guilty? You don't have to! We can't help it but the internet has taken over us, but for good! The availability of products and services online has allowed users to make comparisons and helped them make the right purchasing decisions. Now, imagine you own an e-commerce website, then the same product will be directly available in front of the users in just a matter of a few clicks. You can earn money without even trying. The customer can make purchases at their fingertips and you can make great revenues without even opening a physical store.
4. Search Engines Help You Earn More Customers
Owning an e-commerce website opens wide opportunities to gain new customers. When you own a physical store, you need to opt for a good location for better visibility. But, that's not the case with the online e-commerce website. Once you build a website through a reputed web development company in Austin, then you get open access to the search engines. Customers can find your brand online and help you rank better on the web world. Having an e-commerce website means you don't have to struggle to be seen and heard among the customers, they can find you while sitting at home. And having more customers ultimately helps you drive more traffic to your site, thereby increasing the brand's visibility online.
5. Promotions Become Easier With E-commerce Website
The year is filled with exciting holidays and events. With e-commerce websites, you can easily set promotional offers or deals on special occasions and big festive days. Having a website gives you the freedom to make promotions without spending extra on it. Such online promotions help in flourishing big sales margins and also open up your brand to new customers. Unlike retail outlets, where you have to invest in both online and offline advertising mediums, having an e-commerce website is definitely a cost savior for such promotional events.
Final Takeaway!
The truth has been said, having an e-commerce website is needed if you want to win over your audiences. Having a professionally designed website from an e-commerce website development company in Austin can help you gain a competitive edge over the ones who haven't embraced the power of the e-commerce world. It will give you a chance to target the right audience with your brand's story and allow you to make huge returns in the long run.
If you are wondering why to have an e-commerce website, ask why not?
Here you'll find various articles that guide about types of e-commerce websites, strategies of e-commerce, etc.
Here you'll find various articles that guide about types of websites, complications in website development, etc.
Various articles to know about types of digital marketing strategies, pros & cons of digital marketing platforms, etc