WEB DESIGN COMPANY IN TORONTO
Our team builds appealing and effective websites
Our websites build trust and brand reputation
If you're here means you want to take your business to the next level. And we're here because we know HOW. If you know what you want with your business, we know how to make the best use of a website for it. Also, we use relevant keywords with high search volumes like website design agency in Toronto as well as Toronto web design for SEO purposes. To know everything about web design in Toronto, keep reading!
Internet users are expected to be impatient. Using the right combination of graphics, content as well as latest features is something that'll make him / her stay on the website. Our website architect will navigate him / her in the right direction. And our strategic approach will finally convert. After discussing and researching about your business, we'll outline the best website solution for your business and your customers.
Toronto Web Design That Makes a Difference
Usability
If you take long time to think where to click on the website, this means the website lacks usability. A website visitor should have all the information nicely available. The navigation buttons should be self-explanatory. The customer entering the website should leave with satisfaction. Also the "Back" button may be a reason that a website took the customer in the wrong direction. A smooth user interface (UI) is something that every website owner wants for his / her customers.
Conversion
A good design is undoubtedly something that matters to leave a good impression. But it's never sufficient. A higher conversion rate for the website demands useful functionalities, strategic approach as well as a personalized touch, based on the type of business and it's audience. We never find it tiring if the website needs regular testing. We collect analytical data. And showcase the products and / or services in a unique way. We do everything that gives better results.
Creativity
"The more you do; the more you get" is a simple rule for creativity. Experts are hard to find, and we've already completed this objective for you to benefit from. Check out our portfolio. Our clients' satisfaction is our only achievement. Cube InfoTech is the Toronto web design company that focuses on the latest technology. We believe evolution is vital to lead the IT industry. Later, we combine this knowledge with users' expectation to give them a WoW experience.
Who is an Ideal Toronto Web Designer?
Keeping aside the management terms like deadline and team as well as the technical terms like experience, software, tools and programming language, there are some other important factors that decide about the credibility of the web designers for a client to consider. You can also use phrases like "Toronto web developers" as well as "web developers in Toronto" to refer website builders. These are what we should expect in the first place:
Execution
Client may not be too technical to explain what he / she needs. Client may not be clear enough to discuss his/her expectations. Therefore, it is the duty of the designer to be detail oriented and understand everything with minimal instructions. Also, using his vast knowledge, he should share suggestions. Later, I should be capable of implementing the idea of the client and ensure that all the requirements are completely fulfilled.
Transparency
Transparency is something that most of the professionals don't believe in nowadays. Whereas, it is a wise practice to let clients know about the real side of the project as well as the amount of effort required for it. The Toronto website designer should share a detailed plan before starting the project. And the client should be aware of the actuality of the project. Remember; there's always a simple term to a technical process.
Innovation
An expert should never be afraid of trying new things. We never know what we will find. New ideas lead to new strategies. And a unique design is likely to grab the attention of the user. Of course, trying new things may not always be fruitful, therefore testing properly before implementation is really important. In order to save time and effort, many designers avoid this part and prefer ideas that are common and easily appreciated.
Web Design Toronto is FAILURE Without…
Majority internet users are mobile users. Mobile phones are of different sizes. Apart from this, there are tablets and iPad types of devices. Laptops and computer screen sizes also differ. Responsiveness means that the website design should not be compromised, no matter what the size of the screen is.
Ranking higher in the search results with the help of effective SEO is great. What if the website takes too long after getting a click by a relevant user? The user will bounce back. The website speed should be optimized, in order to load all the assets very quickly. Also, website speed is an SEO ranking factor.
The content plays an important role when the user visits a website. Not only the media like images, GIFs and videos grab the attention. However, what we write on the website is something that the user reads to know our business. Never compromise with the quality of content if you want good results.
There are chances that the website visitor is an old man, not too familiar with the websites. There are high chances that your website may be difficult to navigate for your potential customers. A user-friendly website will give positive user experience and increase the chances of conversion for majority.
Numerous programmers work day and night to find or create something new. Many of these innovations are rejected. Whereas, many are somehow beneficial and can be used by others. Similarly, many of these latest ideas may be useful for your website. Consider it as a necessity and not a choice.
During the process of website design in Toronto, Cube InfoTech takes care of all the important factors that directly or indirectly affect the website. We consider even what is minor to website performance. Web design in Toronto may seem to be simple. However, if we want to stand out of the competition, we shouldn't ignore these directly affecting factors.
Ask Your Web Design Company in Toronto
Portfolio
Documentation for the project
Consider reviews over testimonials
Marketing as well as SEO experience
Ensure that there are no hidden charges
Project overview before start of the project
Maintenance process and warranty for fixation
Pre-plan the process and measure progress-time
Cube InfoTech is the best web design firm in Toronto, Ontario in terms of customer service. We also work as digital marketing agency Pickering. We'll assign a project manager to your project to share regular updates. This person will always be available for any project related query (technical or non-technical). You can also easily connect with web or graphic designer, marketing person, content writer or anyone that you may feel like having a word with. This affordable web design company in Toronto will ensure that you have complete transparency with your project. After the website is complete, we'll welcome any issue that you face.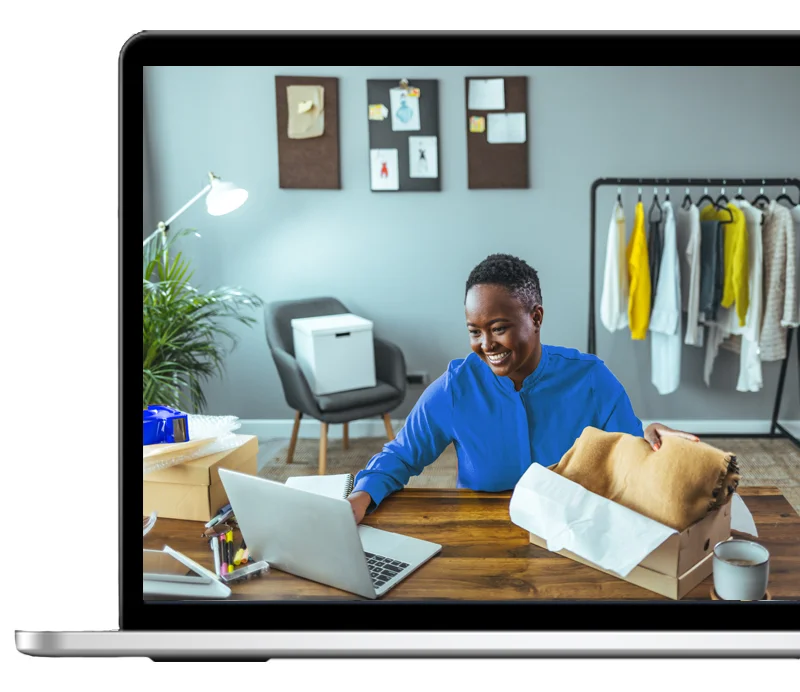 Types of Web Design in Toronto
Custom web design
Though, its a never-ending argument which is better; custom web development or WordPress website development in Toronto. As it totally depends on your requirement. The benefit of custom web design is that it gives you limitless options for custom functionalities. If you connect it to a good server or cloud, it gives good loading speed to the web pages. Without the limitations of a templates design, you can customize your own unique web design. These websites are more secure as compared to any CMS (Content Management system).
The sad part is that, in order to build such websites, you have to spend more money. These websites take longer during the development phase. These websites have the fastest loading speed and are a good choice.
WordPress web design in Toronto
You can hire a WordPress developer in Toronto at a lower price as compared to a PHP developer in Toronto. WordPress websites are not just pocket friendly, however they also take less time in the development phase. You have a huge list of plugins and design templates to select from. However, having a unique design or personalized functionality is something that you may have to live without. WordPress developers in Toronto will quickly design your website and connect it with your domain and hosting. And your website URL will easily be indexable at Google.
The best part is that you can easily manage your business website on WordPress or WooCommerce. WordPress is a website builder platform that gives a variety of features to integrate to the website with the help of plugins.
You can also find us available at these locations:
Let's Work Together
Whether you want WordPress or Shopify store development services from us, or you want website on programming languages like React or NodeJS, we're here for you. Just let us know your expectations and leave rest on us.