Improve your online presence with Cube InfoTech.
Connect with audience through a strategic approach..
Be memorable with an

SEO friendly

& creative website…
Digital Brand development & marketing is the new cool….
Brand Building with Cube InfoTech
Generating New Ideas
Solving Big Problems
Using years of creative experience we've not just worked on improvement of brands of our clients. Moreover, we've
improved the taste
of their audience.
Complex Projects Simple Process
Research
More we know about the technologies, market trend and demography, easier it is to meet the expectations.
Brainstorming
Completing the project is not the challenge for us. We spend time in outlining the cost effective solution.
We Believe In Result Oriented Efforts
Implementation
Per the decided timeline and using the best resources, we ensure that everything goes in the right direction.
Support
No matter what kind of issue occurs. No matter what type of change you ask for. You'll always find us available.
What Our Branding Services Do?
With years of experience and expertise in brand development. We build user friendly websites and proceed with result oriented digital marketing. Our experts at Cube InfoTech have helped hundreds of businesses in the USA as well as in Canada. We've built hundreds of websites as an Austin web design company. We've provided businesses their apt space in the digital world. We aim to render our clients with result-driven, strategic and ROI driven solutions through the use of new and innovative technologies.
Every day, we endeavor to encourage you in augmenting your brand's online visibility; while enhancing engagement & reach with your target audience, and finally getting the sales and conversions you seek. From creating your online presence to making it viral, we are your go-to service provider.
Result Oriented Branding Services
We've designed and implemented brand strategy for our clients.
They've got outcomes from our solution. We've got their trust through our services.
Why Cube InfoTech as Brand Building Agency in Toronto, Canada
Branding or advertisement is not just limited to what & how we showcase. Moreover, its how we make someone feel when they think about our brand.
Not just years, we use decades of experience when we work on understanding the audience. Demographics, platform, business size, business goals as well as your budget is something that we consider and create a brand that stands out from the competition.  Our clients love Cube InfoTech because this is not an ordinary brand building agency. Moreover, we're creative and innovative brand building firm.
We understand things that are to be taken care of, and know the insights of marketing as well as online world.
Visual Branding

Brand Consultation

Brand Marketing

Brand Reputation Management
Cube InfoTech is Partnered with Leading Brands
We're partnered with leading companies to make our branding journey Easy, Effective and Everlasting.
Also, we're up to date of what's going on in the marketing as well as what's about to come up as an update or upgrade.
With an understanding of what mistakes business owners are likely to make, you'll find us all ready there with a solution.
We Know the Insights of E-commerce
We're not only the best branding agency. Be it web development, digital marketing, marketplace management, assistance in dropshipping, or setting up your very own Shopify store; we make it a point to provide the best suitable solutions for your business. If you're not satisfied with the outcome from your business, re-branding may be the solution. We'll not just outline a complete solution for you, however we'll also take care of the implementation.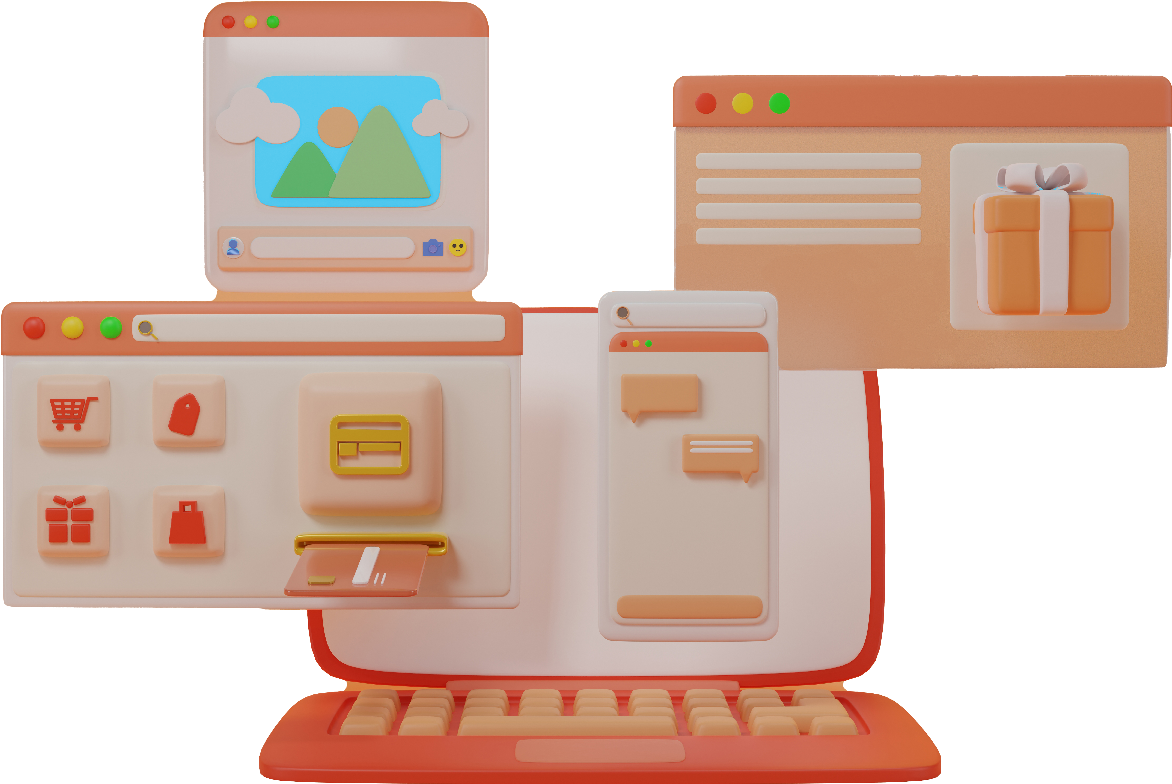 One Stop Solution for Ecommerce
Official Shopify Partners
Hard work and dedication pays off. Hearing such reviews from our beloved clients is something that makes us feel satisfied and motivated.
"Cube InfoTech was absolutely great to work with! Their work was done very quickly, extremely accurately and were very patient with me. They are extremely talented in what they do and very professional. Their rates are very, very fair for the skillsets they posses. I highly recommend them and their services and look forward to working with them on many new projects in the future!"
"I would highly recommend this company. They worked on a new Shopify site for me and I'm absolutely delighted with the outcome. Sahil was incredibly hard-working with fantastic attention to detail. He was always happy to work with my ideas (and improve on them) to create the vision I had in my mind. They were available around the clock to answer questions and put together informative video tutorials for me."
"AMAZING! AMAZING! AMAZING! Cube InfoTech is, by far, one of the best companies I've ever worked with. Very professional, easy-going, patient, super smart, perfect communication, fair price, quick turnaround, and excellent quality. I received the same level of quality (if not better) as I would have if I hired a very expensive dev company here in the US. And for a great price."
"I have worked with many several web development companies, but none come close to the level of expertise, strong communication skills, and hard-working like Cube InfoTech. They are EXPERT Shopify designers and developers and will work with you to make sure your project requirements are understood and your website is built perfectly. They're also an expert marketer and understand what makes an E-commerce store great and how to market it!"