Virtual Assistant

Services in Toronto and Austin, for All Businesses
Unproductivity and redundancy drag a growing business backward. If the resources in the business are not employed properly and put to use in an efficient way, the business is adversely affected. Long gone are the times when you had to take care of your inbox, data entry, or spend hours of your time to manage your business's database. Now you can use a VA (Virtual Assistant) to manage all your non-pivotal operations.
Who Are We?
Cube InfoTech is dedicated to developing lucrative solutions for your business. We provide sales-driven solutions. Our team of experts thinks out of the box and finds solutions that can help you to run your business smoothly and efficiently. Cube InfoTech's virtual assistant is one of our ideas to revolutionize your business operations.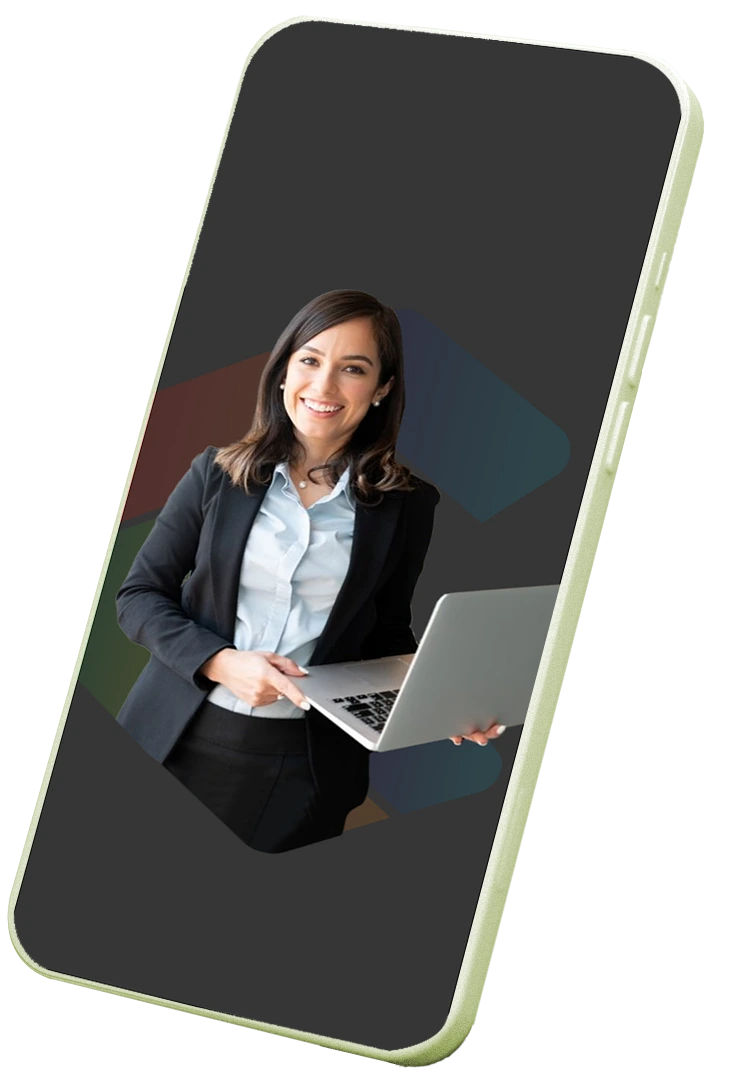 Best Virtual Assistant Solutions in Canada
How can your business grow with Cube InfoTech Virtual Assistant Solutions?
Be it a small scale business or a large scale business; the number and variety of operations are huge in number. It is quite difficult to manage everything together. You can hire employees for taking care of your business development, content management, human resource management. You can also hire specialized dropshipping virtual assistant. But it doesn't sound like a cost-effective solution to hire a permanent employee for completing operations like managing your inbox, taking care of data entry, and research on the internet. Moreover, you can't manage them yourself given that your hands are already full of the primary tasks of your business. You surely can't overload your existing employees with such responsibilities as it can adversely affect their productivity.
For such situations, it is a cost-effective and smart decision to take assistance from a virtual assistant. We at Cube InfoTech understand your business needs and provide you a personal virtual assistant to assist you in managing your business efficiently.
Virtual Assistants Manage Your Operations Better
Duplicacy and redundancy are a major reason for increased costs in business operations. Without proper communication, the same tasks are either performed twice or not completed at all. Important messages left unanswered, database not maintained properly, a few clients left on hold, absence on social media, and many others are just a few instances of mismanaged operations. Usually, the business owners don't have the time to take such responsibilities.
A virtual assistant by Cube InfoTech can make your life easier by managing your mail inbox, preparing standard acknowledgment replies, and being regular on Austin web design services, social media and anything else that you want to be taken care of. When these periphery operations are taken care of by your VA, you can finally focus on the important aspects of your business.
Virtual Assistants take care of communication
It says without going that communication is one of the most effective ways of growing your customer base and hence revenue. Therefore, a business has to ensure that its communication is effective and filtered. Your VA will filter out your inbox to only keep important emails and manage the unimportant spam. This reduces the amount of ambiguity and brings more clarity in decision making. A virtual assistant can also present the mails to you in a prioritized way, thus helping you connect with profitable clients as a priority.
The VA can also compose standard replies and acknowledgment messages for a quick response. So that no client or customer feels ignored. It helps the business to build trust in the market.
Virtual Assistants are organizational wizards
Virtual assistants assist in organizing your day and overall business operations. Moreover, they are proficient in organizing databases. It is natural to have huge amounts of customer or client data with the company. A VA can sort the data in accordance with the business requirements. They can also keep track of your web analytics and other data which might look overwhelming.
Cube InfoTech's Virtual Assistant Solutions are really effective in organizing and classifying huge amounts of data collected by your company.
Virtual assistants take care of daily operations
Tasks like data entry and internet research about competitors or market trends are time-consuming and tedious. It works for the good of the business to outsource these tasks. Therefore, such tasks should be outsourced to virtual assistants for high-level executives increased productivity. Virtual assistants take care of these operations with much efficiency and effectiveness. They make time for your personal day too.
Cube InfoTech's virtual assistant solutions are really effective in organizing and classifying huge amounts of data collected by your company.
Virtual Assistants give you time to focus on core activities
As established, virtual assistants take care of the periphery activities of a business. Hence, virtual assistants give the business owners and high-level executives a significant amount of time to focus on their specialized tasks and the core operations of the business. Moreover, virtual assistants also let you perform the tasks you are good at. Imagine as a business owner, you are really good at marketing operations. But now you have to take care of data entry and other activities. You end up wasting a lot of your valuable time in completing these tasks. Thus, a VA can take care of such operations for you.
Cube InfoTech's virtual assistant solutions in Austin & Toronto
We provide premium Virtual Assistant services for Businesses based in Austin, USA. We offer Business Support for various digital marketing services and Social Media services to professionals, small business owners, and entrepreneurs who want to focus on what they do best! We partner with businesses that are struggling with multiple demands and are hard-pressed for time and resources. Virtual Assistant manages tasks such as managing your emails, scheduling an appointment, researching your competitors, or managing your database & contact numbers, and much more! Before you know, it becomes an essential partner in your business and saves time too! If you are looking for marketing support for your business with Austin digital marketing and social media services, there is plenty to do that can make your business not just thrive but succeed! Call us now to know more about Virtual assistant services in the USA.