WEBSITE DESIGN AGENCY IN AUSTIN TEXAS
Are you worried about the online presence?
We'll make it the best part of your business.
A website is not just a great way to impress your customer. However, it's important to showcase your brand online. We're an Austin web design company that knows how to make the best out of it. Cube InfoTech provides incomparable services for web design Toronto and for Austin. We build SEO friendly and user-friendly websites that are intended to attract users worldwide. Our website designers with more than a decade of experience rose us on top among the web design companies in Austin, Texas.
Why Cube InfoTech for
 

Web Design

 

Austin TX
Effectiveness
Afterall, the purpose of the website will always be one of the top 3 priorities at Cube InfoTech. We're an Austin website design agency that has years of Conversion Rate Optimization experience. In other words we know the art to represent.
Attractiveness
First impression is the last impression. Branding and making the best use of it is our expertise. As your web design company in Austin Texas, it's our duty to consider even the most insignificant design elements that may affect website appearance.
Conversion
A comfortable user experience will bring a positivity in users' mind. Our web designers in Austin keep in mind factors like easy navigation, information architecture as well as the expectations of audience. A thorough research is vital to achieve this.
Why is Website Development in Austin Important?
Apart from design of a website, it's speed, security, data and server management as well as overall performance and functioning is equally important. And in order to achieve this, the Austin web development company you're planning to work with should have programmers that are expert in web development in Austin Texas.
We'll not just take care of back-end development. However, we'll be available for any technical question that you have for your website. Depending on your business goals, we'll suggest and implement the most suitable features.
The Best Website Design Company in Austin!
Looking to expand your business online in Austin, Texas? Look no further. Cube InfoTech is a web development company looking to fulfil all your needs through our highly experienced web developers who will make sure to cater to your every business need. As a leading web design agency in Austin, Cube InfoTech offers a fully customized and user-friendly website to increase the reach of your business empire within and beyond Austin, Texas. With over a decade of experience, we ensure cutting edge technology, considering the latest trends and norms for your website. Our dynamic and beautifully presented websites will certainly boost your website traffic, in turn leading to increased conversion rates as well as sales. Our quality makes us the top web design company in Austin Texas.
Our Primary Goal is…
To create user-centred and profitable business websites to not only attract consumers online but also, achieve higher conversion rates. A website should not only be good in look and design but also provide potential value to consumers, only then can a business witness potential growth in the longer run. We give utmost priority to client needs and requirements, and even provide you a preview before the final website is published.
Austin Based Web Development Services
Fully customized, intuitive, and handcrafted web design & development to expand the reach of your business all around Austin.
We at Cube InfoTech use robust coding with user-friendly designs that provide intuitive navigation with cutting-edge technology! With over a decade of experience in web design and development, we, as a specialized web development company, deliver dynamic and beautifully crafted websites that are a delight to our customers. Our uninterrupted online experience connects you to your customers across browsers and devices. Cube InfoTech is a full-cycle web development company in Austin – Your technology partner in building custom-made solutions at an affordable price!
Why Cube InfoTech for Web Designing?
With 9+ years of experience in web designing and development, Cube InfoTech is the pioneer in the web design and development arena. Whether you are on the look for a business-related web solution or just a platform to connect with your clients, we as a web design agency, design and develop websites to suit your needs. We can assure our technology, and creative skills will meet your requirements and provide guaranteed success!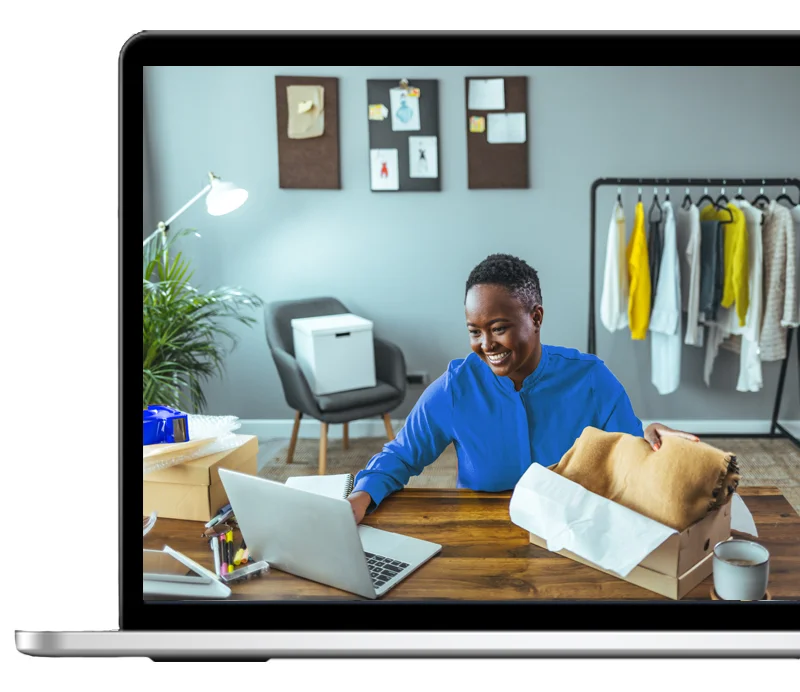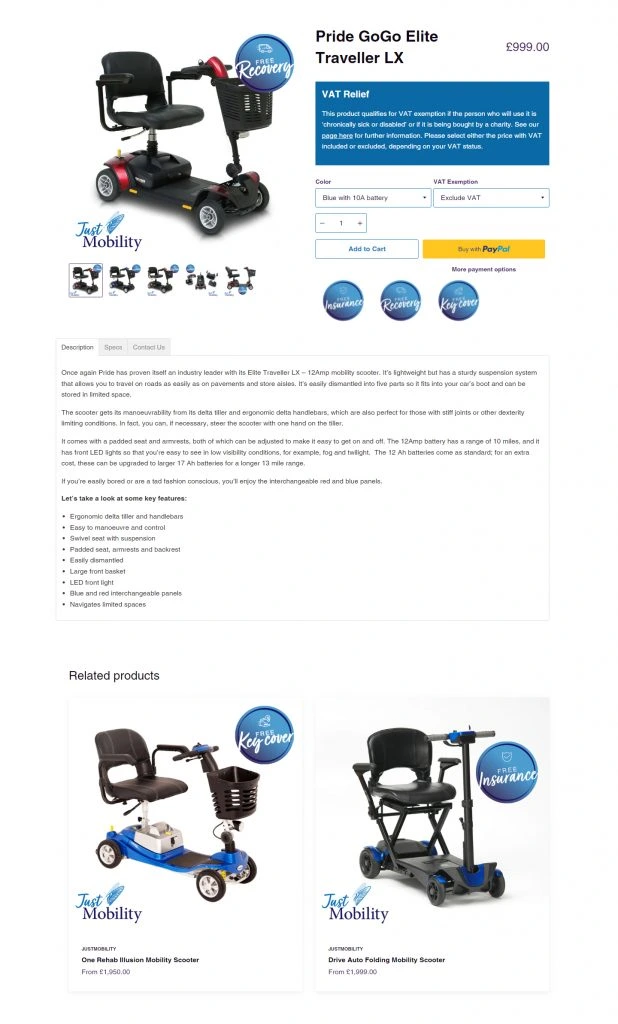 Are you running a business without a website?
I am not that tech-savvy, or my business does not need a website, for now, You can tell a few excuses to yourself. In reality, you don't have to be tech-savvy for getting a professional website for your business. In fact, by not having a website, your business could be costing you more time, effort, and even extra money. A website creates an online platform to get in touch with your target customers. You can get a website at affordable prices with Cube InfoTech solutions, an Austin web design company!
Why Choose Us?
We at Cube InfoTech, a web design Austin TX company, follow robust and efficient software development process to build web applications that perform to deliver results. Our websites can help you generate leads and grow your business faster. We as an Austin based web design company, help your brand to create value in your customer's minds by promoting strong marketing messages. We are one of the best web development companies in Austin!
Responsive Design is the 'New' Cool…
You must be wondering what this term means!? Well… Cube InfoTech, specialising in web design in Austin, Texas, makes sure that the websites created not only operate on large screens, but also on small ones. Web developers are opting for responsive web design so that customers can access your products and services on mobile phones as well as laptop screens. The websites are tailored in such a way so that they can adapt and adjust to the screen size of whichever device they are using. Our highly skilled Austin web developers create highly optimized websites fit with every device, which is a great strategy to rank up on Google search results. Such strategy makes sure that consumers stay on the website for a longer time, ultimately leading to higher satisfaction and lesser boredom.
Your Trust!
Our Solution!!
Whether it be online sale of products or client services, our web design company will offer the best business-related web solutions for your ideas. If you consider yourself not to be tech-savvy and don't have an online platform for your business, trust us to bring you on the forefront and expand the reach of your business rapidly, like no one else! Out of all the other Austin web design firms, we offer unique and reliant web designs to our clients. Now getting in touch with your consumers online can soon become a reality for your business while keeping the right costs and necessary requirements in mind.
What good can a website do if it's not helping your business? Nothin at all! We, as website design company in Austin, analyze your business and design websites to enable you to drive leads and sales for your clients. With our technology on your website, delightful user experience is a given, hence an increase in the conversion rate!
Being among the top Austin web design firms, we understand that your business is unique & hence requires tailor made strategy and planning in web development. We work with you to craft a web experience that stands out of the crowd and truly depicts the quality of your services or products and there by builds credibility with your clients.
Web developers at this web design agency, gather your requirement to create scalable websites and web applications that can adapt to your customer's demand. At Cube InfoTech, we design websites that have consistent experiences across devices.
Mock-ups are a static high-profile visual design draft of a design used to represent a website or an application. It helps you visualize the contents and statically demonstrate the basic functionalities such as color or topography. As an Austin web development company, we provide mock-ups to our customers.
After gathering your requirement to design responsive websites, this Austin web design company, creates content that is innovative and intriguing. Content creation entails the decision wherein the formalizing strategy w.r.t keywords and SEO, and then actually produce it.
As a website design company in Austin, we use robust coding with user-friendly designs that provide intuitive navigation with cutting-edge technology! With over a decade of experience in web design and development, we deliver dynamic and beautifully crafted websites that are a delight to our customers.
When it comes to testing and deploying, our team of web developers in Austin, follow the best practices in the industry! Functional testing, compatibility testing, performance testing, load testing, security testing and all in all usability testings are conducted right in that order before deployment.
Post-deployment there is a constant need for upgrades. We understand the need for software updates and content updates and overall maintenance. Not just website design in Austin TX, however we provide website maintenance services across many cities in the USA as well as in Canada.
Holistic development of a website is more than just website creation…
Design and development are a high priority for any website. Making sure the Search Engine Optimization keywords are up to date, and that the traffic is handled without any malfunctions, things are taken care of by our highly professional Austin web developers. Hence just starting a website and launching it is not sufficient. It needs to be maintained throughout its entire tenure and at Cube InfoTech these requirements are completely taken care off. Offering a user-friendly website to our clients at a reasonable rate and maintaining it efficiently to return profits in the long run for any business is what our Austin based web design firm aims at.
Cube InfoTech makes it worth your time & investment…
Cube InfoTech, an Austin-based web design agency, ticks all the boxes for helping you start a successful business online. We carefully analyze and understand your business goals, considering all your needs & requirements, which is a major step before starting a company online. Content creation such as writeups and graphics are constantly monitored and updated according to the market. We aim to create highly optimized, interactive, user-tailored, fast, secure, responsive, and unique themed websites which would give a higher boost to your traffic rates. Our web design agency will also run and test your website before it goes online to make sure there are no technical glitches with it. Once it is 100% functional, it will be launched on the internet.
Frequently Asked Question
How much does a website cost?
Building a new website does not require hiring a professional developer. Websites can be created by anyone using various software tools which come with different plans, depending on the customer's preference. However, the customer must keep three fixed costs in mind before diving into website creation:
Cost of domain registration

Cost of website hosting provider

Cost of website builder
Do you also create WordPress websites?
Will I be able to update the site myself when it's finished?
Yes, we provide a control panel in our websites for admins which let them add, update and delete the content of the website.
How much input should I give in the website development process?
We don't need our clients to be actively involved in the web development process. But we expect them to review the website template design and the content of the web pages, to ensure that the final website is a digital reflection of your business. Our team makes sure to stay in constant touch with our clients.
What is a responsive website development?
Responsive website development is a web design approach that allows web pages to render well on different kinds of devices and adjust layout in response to changes in screen size, platform and resolution.
Can Cube InfoTech help my current website look more professional?
Yes, our team of talented web developers are capable of building websites of enterprise quality which strengthens brand identity and provides website visitors with exceptional experience.
Once my website design is completed, what after-sales service do Cube InfoTech offer?
We provide a cost-effective way to implement upgrades and improvements on your website. As a business grows, its online presence must also grow, change and develop to meet the changing needs of the business. We help maintain and upgrade systems by providing services like updating site content, creating new pages and graphics, building new blogs and press releases, and optimizing UX for enhancing the usability of your website.
Do you redesign existing websites?
Yes, we redesign and revamp existing websites. We first research your website's current position and come up with a strategy to revamp the website. With our redesign features, we help you optimize your website for a better browsing experience and improved search rankings. This will help you gain a new customer base and help you convert your visitors into potential clients. We have helped many successful startups, small and medium level companies grow by redesigning their websites and we also guide at every step.
How long will it take to get a new website?
Depending on the requirements and complexities involved, a typical website takes anywhere between 2-4 weeks from start to launch.
Do I have to be local to work with you?
No, we do not need our clients to be local. And after the pandemic, we became easily available for all our potential clients to contact us online directly on email or phone number available on our website. Our capable customer experience team is available to assist you with your requirements. 
Will my website be mobile-friendly?
Yes, we provide a wide range of customized responsive websites which works well on both desktop and mobile.
Who writes the content for the newly developed website?
We have a team of professional content writers who have in-depth knowledge in a wide range of topics and know how to craft quality content which appeals to the end-users and performs well with search engines.
Why should I hire a professional web development company like Cube InfoTech?
We ensure that all our clients get top notch websites customized to the specific business requirements. We take charge of all aspects of building and maintaining the website, so that you can solely focus on managing the business, and can be rest assured that the design, functionality, and manageability of your website is flawless.
What different payment modes do you agree?
We support all kinds of online payment modes like Net Banking, Credit/Debit card, PayPal etc.
Can you provide web design and hosting services?
Yes, we offer a range of customizable web design packages for small to medium businesses. We offer a number of features to get your business website off the ground and meet your unique needs. Our premium web design package solutions also include affordable web hosting with our partner domains.
How much is the role of website in brand development?
Well, website is a really important part for any brand nowadays. Online presence is somewhat incomplete without a website. You can use social media platforms, but their policies and restrictions limit the way we can represent our business. Still, if you have any more questions to ask, feel free to ask more. After all, we're an experienced branding company with clientele in various parts of the world.