WEB DESIGN

AND DEVELOPMENT COMPANY IN

MISSISSAUGA
Your Business Needs a Professional Website
Your Website Needs Professional Designers
Websites are a great way to reach worldwide audience. Web design in Mississauga by Cube InfoTech will not only create a stunning website. However, we'll also ensure that your website has search engine rankings. We're the web design Toronto agency working for almost a decade on Mississauga web design services.
We've served hundreds of clients so far. And realized that websites are not just a great way to showcase your products and / or services. Moreover, websites help in gaining customer trust and allows us to know more about them.
What to Expect from Web Design Company in Mississauga?
Understanding
Choose any web design company in Mississauga, but ensure that the firm is able to understand your requirement as well as business goals properly. So that you get what is right.
Creativity
Your Mississauga web design company shouldn't lack this. Templates are easy to use, but creativity to make your website appealing and effective is another important factor to consider.
Transparency
You should have a clear information about your project. The technical possibilities may increase the work load of the firm, but will help you plan and decide through a clear understanding.
Our Web Design Services in Mississauga
Are you planning to start your business and want to expand with the help of internet? Our web design services in Brampton have a clear vision of what your audience may expect.
Are you not satisfied with the look of your website? We'll be more than happy to give your website a new look. Moreover, we'll nicely showcase your products and / or services.
Is your marketing not giving what you expect? A website design may definitely be a reason for it. We understand the insights and work closely on Conversion Rate Optimization.
Afraid to compete with already existing bigger brands? Not anymore! You've found us. And we'll create an effective branding strategy. We've worked with numerous businesses and helped them grow.
Is your team not doing good? Our web development services in Mississauga also offers consultation services. We'll outline solution for any kind of issue that you or your team has.
Want to sell your products online? We have a special team for ecommerce development, marketing, graphics as well as Shopify. We've set up hundreds of e-commerce businesses from scratch.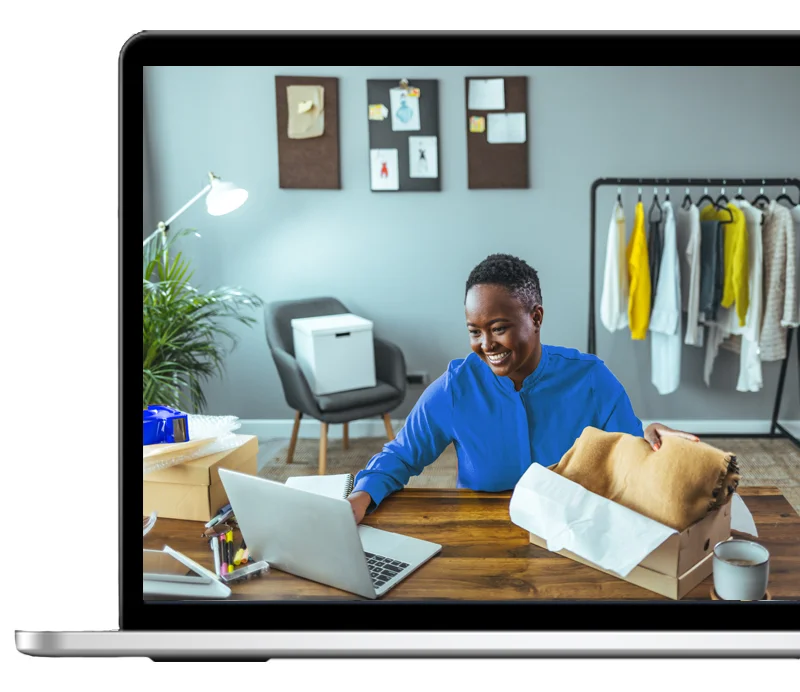 Web Development in Mississauga
Security factor of website

Hosting and server

Performance of website

Functionality working

Making the website bug free

Programming the UI

Working on Automation
All these come under web development in Mississauga. In other words, web designing is what we as user are mostly able to visualize on the website. Whereas Mississauga web development is something in the back end that is responsible for overall functioning and performance of the website. Cube InfoTech has website builders that work on features, front end, as well as cloud, to give you a professional website. We make sure that your website is following latest trend and is high performing.
Website Design in Mississauga
Cube InfoTech has worked for hundreds of clients. We've created websites using WordPress, Drupal, PHP, .Net, etc. depending on what the client requirement is. Before starting the project, we put in picture about the timeline. Additionally with no hidden costs, we deliver the project successfully. We provide full support in case there is any technical question you have. No matter how much technically knowledgeable you are, we'll be glad to help you understand everything. Even after the project is successfully delivered, we'll be available for any issue that you may face. In case you want, our marketing team can help you increase your business revenue.
Web Designers in Mississauga
Web designers in Mississauga that you choose to work with, should be careful about these important factors. If your Mississauga web designer is careless about any of these, it can be a serious issue.
Design
Apart from the attractiveness of the website, the website should be well structured and easy to navigate. All the required information should be easily available. CTA buttons should be well placed.
Content
Firstly, the content on the website is to be original. Secondly, it's better if the content has proper keyword stuffing for better ranking in search engine. Thirdly and very importantly, the images on the website should be relevant.
Speed
What if you click a link and it takes so long to open? First impression matters. No matter how heavy your web pages are. We at Cube InfoTech have experienced team to optimize the website to make it load really fast.
Responsiveness
Mobile users are increasing each day. There are too many types of devices and screen sizes. So, the pages should be responsive on all devices like mobile phones, tablets, desktops, etc. 
 UX
A user visiting the website should have a good experience. This is something that will bring positivity in him / her. This'll definitely become a major factor for him / her to make a purchase and then maybe be a loyal customer.
Let's Work Together
Feel free to discuss about your expectations and ideas. We'll do everything to impelement it in most efficient as well as economical way.
One of our expert will get in touch with you directly for any questions that you have.