Find Graphic Designers in Toronto & Austin
How do you think a company turns into a brand?
A brand that is known by numerous people! A brand name that rewards the business with goodwill and loyalty of customers. Our graphic designers in Toronto know how to make a small brand big.
The visual aspect of the business has a lot to do with the creation of a brand image. This visual aspect includes the company's logo, website design, product photos, infographics used, etc. These elements need to be carefully designed.
Why Do You Need to Focus on Design?
Businesses need to focus on the visual or design elements as they tend to appeal the audience more. Imagine navigating through a text-heavy website with no pictures, infographics, or color patterns. What do you think your first impression will be? As a user, you will find it hard to find the information you need. The website will seem monotonous to you and you will move to the competitor's website. Only if the design of the website was easy to navigate, there was proper usage of white spaces, usage of high-resolution pictures, simple memorable logo, and proper application of various colors to set the tone, the website would be appealing to you as a user.
An excellent Toronto graphic design company can help your business grow in revenue and customer base. Most of the users won't purchase from your website on their first visit itself. Everyone takes their time to compare the prices and the quality with that of your competitors. Once all the comparison is completed, a user will choose the company whose website was easy to navigate, made the user feel positive towards the brand, and in those few seconds of browsing the website built trust. Such websites can only be developed if the design is completed by professional graphic designers like Cube InfoTech; the best graphic designing company in Toronto, New York and Austin. Interactive graphic designs can be employed in boosting up your marketing campaigns and advertising with the usage of certain tricks of the trade like minimalism, less usage of text, more usage of visuals, etc. Such campaigns supplemented by good graphic design are instrumental in the success of the campaign. It helps in double folding your revenue, lead to higher conversion rates, and laying a foundation for creating a brand image.
Purpose of Graphic Design for Your Business
A business builds its goodwill and reputation in the industry because of its products combined with effective communication. As a business owner, you need to take control of the narrative and communicate side, while dealing with your audience directly. More effective communication; more loyal customers. The question is how do we know what is effective communication? In general, a business communicates with its existing and potential customers through its website, social media handles, online forums, brochures, etc. Thus it is necessary for the business to put out an interactive combination of pictures, illustrations, motion graphics, logos, etc. to attract potential customers and satisfy existing ones.
The Goal Always is to Create a Brand.
A logo is designed by a graphic designer to give a symbol to a business. It becomes a way for your target audience to associate with your brand. The logo designed should be simple and in accordance with the company's product. For instance, a bright-colored and happening logo doesn't go with a company providing flatbed trucks for rent. The mood and tone have to be maintained.
The logo should also be in alignment with the brand strategy. It lays a foundation for a business to turn their company into a brand trusted by many.
Responsive Web Design
Usually, users prefer a visual representation for better comprehension. Remember how people usually don't prefer books with no pictures or graphics. Similarly, when a user visits your website the same phenomena applies here. A text-heavy website won't appeal to the users and will not engage them. The color patterns used with the quality pictures and design, affect the kind of tone a user gets from your website. Usage of perfect graphics gives the users a positive experience and increases their chances of visiting the website again.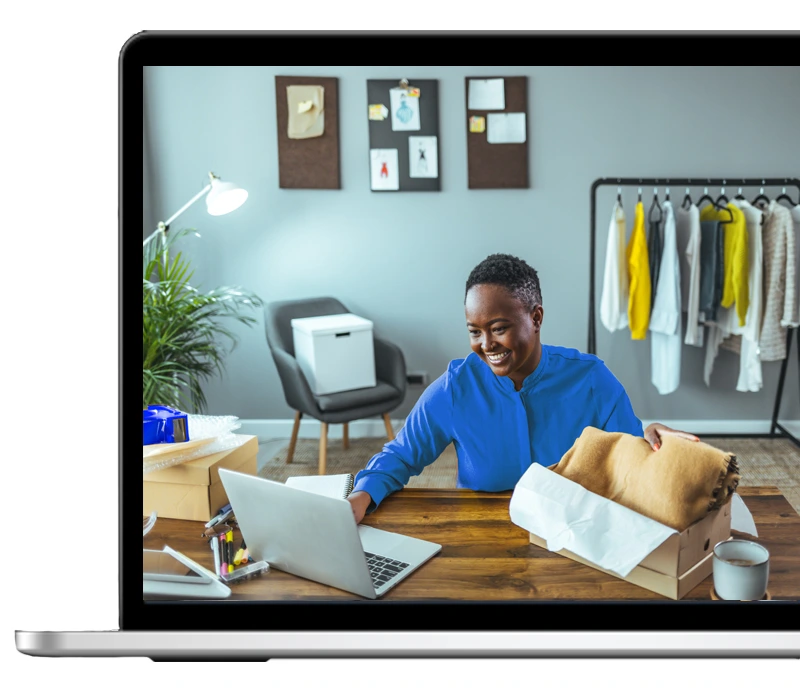 User Experience
If your website has a combination of pictures, illustrations, motion graphics, logo, etc, it gives out the important content to the users in the most convenient way possible. Basically, the user doesn't have to spend a lot of efforts and time to search for anything. When a potential customer compares the websites to make a purchase, the experience on the website does come into play. Graphics and good design make sure the overall experience is a good one for the user.
Navigation Made Easy
Have you ever been to a website where you couldn't find the options you were looking for? Or you just felt too lost to navigate through the website? With a good design and proper usage of graphics, this sort of confusion can be avoided. The design can help in the placement of important information at the right places and graphics can visually represent the space allotted for certain elements of the website. Thus, it can be concluded that graphic designing increases usability and enhances navigation.
Achieve Higher Conversions with Cube InfoTech
Since it is established that your business needs good graphic designers, let's talk about how it can benefit your business. A good graphic design helps you create a positive impression on the users. It also helps in creating a brand image. Brand image is usually followed by loyal customers. Loyal customers are quite important for the business as they get you to repeat orders and a new customer base. Moreover, any business which communicates with its customers always climbs the ladder of success. Graphic design allows you to communicate better, creating a professional image of your company. Effective communication then converts into goodwill and trust. All such factors contribute to higher conversion rates and increased revenue. Thus, graphic designing works to grow your business.
Partner with Cube InfoTech for Your Graphic Designing Needs
Design and development are also a high priority for any website. Making sure the Search Engine Optimization keywords are up to date, and that the traffic is handled without any malfunctions. All this is taken care of by our highly professional Toronto web developers. Moreover, just starting a website and launching it is not sufficient. It needs to be maintained throughout its entire tenure and at Cube InfoTech these requirements are completely taken care off. Offering a user-friendly website to our clients at a reasonable rate and maintaining it efficiently to return profits in the long run for any business is also we as a digital marketing company Austin are good at.