Print On Demand: The Rising Star Of E-Commerce World
Customization is the new big normal in the world of e-commerce today! To foster the increasing demand for customization, e-commerce stores are providing print-on-demand options to customers. Print on demand products helps to transform the blank products into customized branded products. So, if you want to open or revamp your dropshipping store, then print on demand is a great option to look forward to. According to Statista, the revenue generated from e-commerce in the United States will account for $432 billion in 2020. The figures make it interesting for businesses to invest more in the world of e-commerce innovations. Print on demand is a great innovation in the field of e-commerce and is attracting various businesses to invest in.
Several Shopify store owners are now adding product customization options due to the increasing popularity of print on demand. It is no wrong to say that print on demand is the rising star in these times and is likely to grow its charm in the coming years as well. To cater to this increasing demand, Shopify offers several product customization apps that can bring change to your business. And to accelerate the power of Shopify you can hire a Shopify website development agency. But, before you begin investing in the Shopify store development, you need to understand the concept of print on demand to enhance your knowledge.
Print-on-demand or POD is when you sell your brand's custom design on different types of products that include – books, t-shirts, cups, and more. In other words, print on demand is when you work with the supplier to customize white-label products for you and implement your vision in the best way.
The fascinating world of print on demand is surely alluring but there are many considerations to make before making the investments. Let's begin by learning the pros and cons of print on demand.
Pros
Print on demand is easy to set up and manage without having any technical knowledge.
No inventory is needed with Print on demand this means that there is no need of spending huge amounts on printing equipment.

 

Easy to design different products and audiences.
Cons
Small profit margins as the demand of production costs are a bit pricey so you won't be able to witness a lot of profit margins.

 

You will have little control over the fulfillment process. For example – during the peak seasons it is usually tough to get timely deliveries of the products.
How To Begin A Successful Print On Demand Business?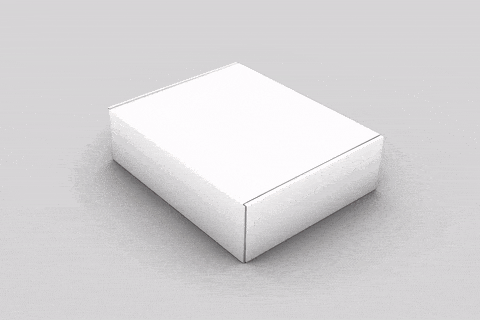 Before you begin your print-on-demand business, you need to do extensive market research. Apart from considering the practical aspects of starting the business, substantial work also needs to be considered. Here is your kickstart approach to begin print on demand business.
1. Analyze And Select Your Niche
Before you launch your product, you must analyze your target audience and niche. You should know what you want to sell, to whom, and where (region). Focus on the primary concerns of the customers and begin your search. Once you have figured out your niche, you can then move onto the next step.
2. Get The Designs Ready
The hard part comes when you have to begin the design of the white-label products. For this, you require the perfect combination of creativity and market research that will help you in creating designs that can appeal to your target audiences. Always go for unique designs that can lure audience attention in a pleasing way.
3. Set Up The Store
Once you have the designs ready, the next step is to set up the store. To do this, you need to invest in a reliable eCommerce platform like – Shopify that provides easily customizable themes that can quickly be set up. However, it may take up to a few days to gear up and run the store successfully. And to bring your vision into reality, you can work with a professional Shopify website development agency who can help you in successfully launching your store.
4. Promote Your Store
In this internet-driven age, no business shines through until or unless promoted well. Imagine, how will the customers buy your products, if they don't even know about those products. Effective promotion through search engines and social media channels like – Facebook, Twitter, Instagram can help customers know about your brand and induce them to make purchases.
Best Print-On-Demand Apps
To begin your print-on-demand journey online, you will be requiring some powerful POD apps that will help in attaining your business vision successfully. Let's find out which are those popular tools.
One of the most popular print-on-demand Shopify apps is Printify. The reason for its enormous popularity is that instead of providing a single printing location it helps you in connecting with a large network of printing partners, thereby making your research work easy. With over 1300 positive reviews online, it definitely makes up on our top list.
Key Features:
Printed in locations like – US, UK, Germany, Australia via a network of trusted printing partners,
Provides over 250 customizable products in over 90 locations around the world making it the largest service provider among its competitors.
Direct-to-garment, cut and sew, sublimation, embroidery, and other printing options.
The product and order fulfillment steps are well-taken care of by Printify.
Price: 
Free trial available (maximum 5 stores).
$29/month (discounts on orders up to 10 stores)
Another prominent name in the print-on-demand Shopify apps is Printful. This app offers a wide range of customization options including pillow, towels, blankets and accessories like – cases, jewelry, phone cases, and more. You can easily get them printed by collaborating with the in-house team of Printful and get them shipped easily across US, Europe and Mexico.
Key Features:
From start to finish, production is controlled and managed by the in-house team.
Users get over 230 customizable products.
One-stop print-on-demand options with ordering, inventory, shipping, and more.
Custom product branding where the customers can easily design their own items in the store.
Build up a mockup generator.
Provides design ideas for reference.
Logo design and photography services are also available.
Price: 
Free to install and set up. Pay as per product ordered
No free trials!
With over 93,000 Shopify stores, TeeLaunch is one of the prominent and oldest print-on-demand apps for Shopify stores. It offers a wide range of products including color-changing mugs, stickers, pouches, and more. It is an ideal choice for anyone who is working on a limited budget.
Key Features:
Offers a wide range of products to customize including – luggage tags, t-shirts, bracelets, balloons, beach towels, and more.
Free to install and use.
Cut & sew and all-over print and direct-to-garment printing for apparel.
Ship globally including US, Canada and UK.
Automatic printing of designs with high-quality professional mockups.
Price: 
Free to install and use.
Wrapping Up
The traditional e-commerce business models require huge investments and time to run. But, that's not the deal with the print on demand. With lower risks and responsibilities, print on demand is an ideal option in today's e-commerce market.
We have got you covered with every detail that you need to know about print on demand. In case, you want things be easy and better in the first attempt, you need Shopify development services. So, hire one and get in action!
Here you'll find various articles that guide about types of e-commerce websites, strategies of e-commerce, etc.
Here you'll find various articles that guide about types of websites, complications in website development, etc.
Various articles to know about types of digital marketing strategies, pros & cons of digital marketing platforms, etc