The Ins And Outs of Hiring a Worthy Shopify Developer
In this digital fast-forward age, e-commerce stores are the best resort to cater to individual needs. Over the years, we have seen a gradual increase in the growth of e-commerce stores and this has resulted in tough competition in the online world. The major struggle for the companies at this time is finding the right e-commerce platforms. While you may find a wide variety of e-commerce platforms to choose from, most entrepreneurs go with the best – Shopify. Yes, you read it right! Shopify is the #1 choice for e-commerce development by businesses across the globe.
Some surprising stats revealed that Shopify now powers more than 1 million merchants worldwide. It proves that Shopify is ruling in the e-commerce market and is expected to grow more in the coming years.
Why Should You Hire A Shopify Developer?
Thinking of building a Shopify store is just one tiny step forward to chase your business dreams, the journey welcomes a lot of hurdles. Hiring the right Shopify web development company is the major challenge.
Obviously, you need a site that stands out among your competitors and this job can only be done by a professional who can give an innovative makeover to your business. A skilled Shopify developer can seamlessly help you build a functional e-commerce store that will be an online sensation.
Beware! Once you begin the hunt down to find the right Shopify developer, you will come across several amateurs on the way. To avoid falling into the pitfall and hiring the best, you must have a prepped-up list of questions to ask. Wondering what those questions are? Read below to find the details.
4 Questions You Must Ask The Next Shopify Developer
Q1. How long have you been in the business?
In the business world, no work is done for free! But, that's not the case of Shopify development. If you encounter any developer who asks you extra for simply fixing minor bug issues, then turn around, they are not the one! This absolutely means that the developer you are interacting with is focusing only on money, not on the quality of work.
When you hire an experienced Shopify developer it means that the quality of work will definitely be top-notch. They are likely to deliver the Shopify development work in one go. But, think like a client, you might require some changes or updates later. By hiring dedicated Shopify developers who don't charge extra for minor updates or bug fixes gives you room to make little changes. That definitely works!
Q2. Do you offer free minor updates and bug fixes?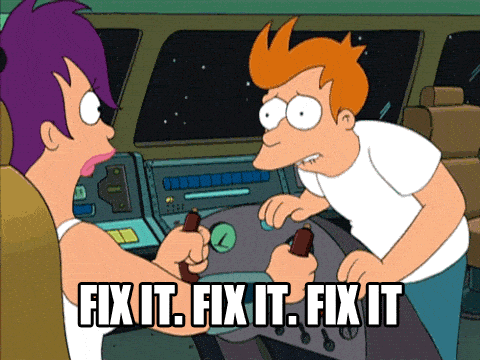 Q3. Do you have experience in adapting the Shopify stores to mobile devices?
Another super important question to ask a Shopify development expert is can he/she build mobile-responsive Shopify stores. Today, more than 65% of people make purchases using their mobile phones, and the figure is expected to grow more. So, you cannot afford to ignore your mobile users. So, when you are searching for the best Shopify developer near you, make sure you hire the one who has good experience with mobile devices. You can ask them what platforms and devices they use to guarantee an ideal mobile experience to the user. Always remember that a good Shopify store is the one that works brilliantly on both web and mobile devices, so alter your search strategy accordingly.
Q4. How much time do you take to deliver the task?
Time is precious and at no moment one should compromise on this point. A good developer or company will not only promise timely deliveries but also promise to provide post-maintenance and support to their clients. Ask them if they can cater to strict deadlines or not. A reputed Shopify development company will not think twice to promise you quality work with timely deliveries. Not just that, the right company will also be available at your service post the Shopify store development process.
Let's suppose, you have been notified by the team that the Shopify store is developed and working smoothly. But, later on, you find some glitch in the store and you seek help to support. What if they stand unresponsive? Obviously, you cannot afford to lose new or old customers of your store. Felt like a miss, didn't it? So, if you want to stay away from such unprofessional behavior, take a close look at their time management and base your decision accordingly.
In the End
These are just a few basic questions that you must ask Shopify web developers. If you fail to hit the basics, you can never sail the market for the long run. So, before any business mishap is done, make sure you join hands with the best, try asking these questions to your next Shopify developer and analyze the responses for your reference. Remember, the proof of the pudding is in the eating!
Here you'll find various articles that guide about types of e-commerce websites, strategies of e-commerce, etc.
Here you'll find various articles that guide about types of websites, complications in website development, etc.
Various articles to know about types of digital marketing strategies, pros & cons of digital marketing platforms, etc