How AI is Changing The Landscape of Web Design and Development
Artificial Intelligence is a famous buzzword in the digital world. The efficiency and preciseness of AI have powered several business industries, especially in web design and development. Remember the times when the websites were made by plainly using HTML. But with the advancement in technologies and the ever-changing trends, website development and designing have become complex. And in these changing scenarios in the web world, Artificial Intelligence has proven to be a game-changer.
According to Statista, the revenue generated by Artificial Intelligence will hit $126 billion by 2025. Today, web designing is not just restricted to creating a visually pleasing web page. The conversational user interfaces and responsive designs have changed the scenarios completely. Similarly, web development has also been taken to another level. The developers not only have to think about the code level but also have to choose which technologies to embed to build a powerful website. The emphasis on technologies like – Artificial Intelligence has made web development and designing a stringent process. So of course, you need to hire a professional company for web development in Austin, Texas.
Let's learn how Artificial Intelligence is influencing the world of web development and design.
Understanding User Behavior With Chatbots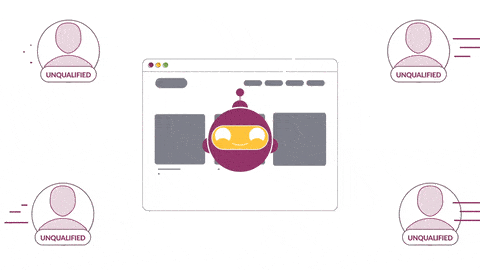 Chatbots is not a new tech term in our lives, we all know how amazing it works! The efficient use of artificial intelligence has proven to help businesses with better reply predictions while enhancing the user experience. Did you know that a recent survey revealed that 27% of the adults in America used chatbots at least once in their lives for shopping? The popularity of chatbots has proven to be useful for not only businesses but also clients. The AI-powered bots are smart and help in predicting human feelings in a defined way, thus making it more seamless. The integration of chatbots on the website can help the brand to answer bulk customer queries in a defined way and foster smooth communication.
Whoever said coding is easy, must be drunk! It might sound funny but the fact is – Coding is complex, especially when you are building a complex structured website. But, using technology like – Artificial Intelligence, developers can automate various tasks in one go. With the help of AI, one can create a code from scratch and work constructively on innovative app development. A  simple coding routine of developers can be automated using AI and can convert into an awesome model web application. The presence of AI-based applications can further enable the brand to reach customers quickly, directly, and more efficiently. Such increasing popularity of technologies has led clients to look for professional services for web development in Austin, Texas. As the professionals hold a better understanding of the coding and development procedure and can help in the right way.
What do you expect as a customer, when you land on a new website? Quick answers? Right solutions? Instant results? Well, in this fast-forward life, we hardly have any time to wait for minutes for a website to load. Users usually skip the website if it takes more than 3 seconds to load. That's true! That's where voice search comes in. By infusing artificial intelligence in the web development and design process, brands can incorporate voice search into their websites. PWC in its report stated that seven out of ten customers use voice search in the USA for a better web experience. So, it clearly defines that voice search is the big thing in the web world, and thanks to AI, it can maintain a consistent conversation between the prospective clients and the website. 
Polishing The Overall User Experience
The core aspect of judging the success of the website relies on the user experience. If the users are not enjoying the website experience, then they are more likely to shift to your competitor's site. The world of the internet is a battleground with tough website competitors, and if you wish to shine among all, then you have to present your audiences with an immersive user experience. Upgrading the website with emerging technologies and tech trends should be a routine for the brands. For this, it is important to understand the pain points of the customers. For example – if a user visits a dentist's website, they will look for options to schedule an appointment. If the website doesn't feature this, then obviously, the user will drop instantly. Sounds bad, isn't it? Artificial Intelligence can help in understanding the user requirements based on the searches and scrolls. Also, it can power features like – Image recognition that can allow the users to enjoy an immersive web experience and help in influencing their purchasing decisions.
Concluding Thoughts!
Embracing the beauty and power of artificial intelligence can make the web a happy place to be. The technology can provide a convenient, intelligent, and informed customer experience to website users. Whether you accept it or not, AI holds the power to make clients happy! So, if you wish to make your website a rocking place for users to hang on, then embedding AI will surely turn out to be fruitful. What is stopping you then? Hire Cube InfoTech and get in the action to create AI-powered stellar websites. Also, check this link to know why you should not create a website on your own and should go for professional web design company in Toronto.
We hope this post helps you gain insight into how AI is influencing the web development and design world.
Let us know!
Here you'll find various articles that guide about types of e-commerce websites, strategies of e-commerce, etc.
Here you'll find various articles that guide about types of websites, complications in website development, etc.
Various articles to know about types of digital marketing strategies, pros & cons of digital marketing platforms, etc