Get Future-Ready With 3 Emerging E-Commerce Trends In 2023
2It's a new day, but not so fresh though! Feeling the positivity in pandemic times is quite hard, isn't that? The struggle is in every business industry, but what's rocking the charts is the e-commerce industry. Yes, that's true! The pandemic wave, cities under lockdown, people fighting covid, all these have turned worse with the second coronavirus phase. The only thing that is sailing above all is the e-commerce sector that has been a blessing for people in these tough times.
Amazon, eBay, Best Buy, Alibaba are some brand names that people are chanting worldwide to fulfill their everyday needs. The global surveys show that the e-commerce sector has grown from $3.52 trillion in 2019 to more than $6.54 trillion in 2022. The stats clearly indicate that e-commerce growth is here to stay. But, what's considered here is that with the increasing e-commerce market growth, businesses need to prepare themselves for the increasing competition as well. 
Why You Should Invest In E-Commerce?
Do you know what's more intriguing? It's the remarkable stats that depicts that consumers have spent nearly $862 billion online with the US merchants in 2020. Woah! And believe us, it is the highest that the industry has seen over the years. This record-breaking increase is expected to grow in the coming years. So, now is the perfect time to invest in the e-commerce market. Every business is now looking upon the e-commerce industry to reap its benefits, and so should you. We will sum this up for you by highlighting a few magical benefits of investing in e-commerce development.
Boosts Your Brand Image Online:

 

The truth is that it is not possible to survive without having an online presence. Having an e-commerce business can not only increase your brand's awareness but also helps in driving conversions.
Cost-Efficient:

 

Opening a retail outlet in a market means shedding a huge amount of money. And, it's not feasible for all! Moreover, the trends are going online. So, invest in an

 

e-commerce website development company in Austin

 

to build a responsive e-commerce store will be an economically viable option.
That's not all folks! There are abundant benefits of investing in e-commerce development. With the suitable e-commerce solutions, you can easily build your dream online business and change the business graphs.
E-Commerce Trends You Need To Watch Out In 2023
The rat race to become the best is urging businesses to invest in new tools and technologies. Well, don't feel left out already, we are here to save your drowning business boat! Before you start investing in an e-commerce website development company in Austin, check out some emerging e-commerce trends that will help you stand out among your competitors.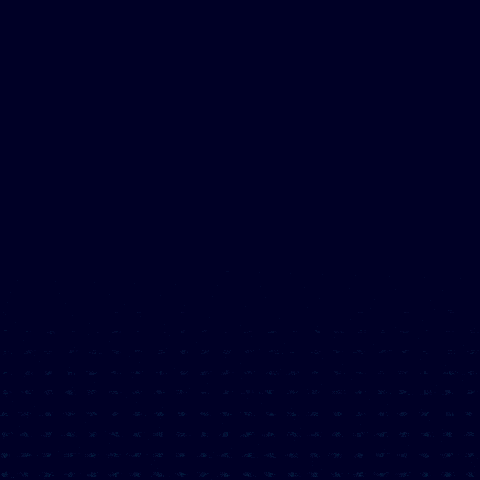 We all are aware of the never-ending benefits of artificial intelligence. One sector that realized the potential of AI is e-commerce. But, that's not the only exciting thing! The tables are about to turn as artificial intelligence if going to level up the e-commerce business game in 2023. Concepts like chatbots and machine learning will leverage more power of AI to get positive business responses. The beauty of AI is manifold as it extends further to give users recommendations more accurately based on their history. Not just that, voice-search can also leverage the power of artificial intelligence to assist people with their purchases and help them solve their queries.
This is the AI era and missing this one should definitely not be a good idea for your eCommerce store. So to begin with, you can invest in more efficient AI tools that can help in streamlining not only the user experience but also helps in doing inventory management and handling other operations more efficiently. So, make the most of it!
2. More Business Will Land Online
COVID19 has made several businesses turn online. The businesses that didn't even have a website till 2022 are now making sales online. However, consumers are still favoring convenience. Well, that's the charm of online business! The loophole in this scenario is how the new e-commerce store owners aren't able to provide a powerful infrastructure to cope up with the consumer's requirements and increasing traffic. The war is between the already established brands and the newbies in the online world. Brands like Amazon and Walmart invest their time to study and research consumer behavior. That is why they are able to handle more traffic effortlessly.
We are not fostering you to think like them, but at least think smart. The world is going digital and so should you! The moment you think of building a business empire online, the most crucial thing to consider is customer convenience. So, instead of directly competing with high-end brands, start thinking in the right direction. Try to make the most of the users that are visiting your special offers or creating urgency with limited offers. It will surely draw user attention and help in driving more conversions. Eventually, it will help you gather more customer data and alter strategies for earning more profits.
3. Shoppable Video Ads Is A New Charmer
Facebook, Instagram, TikTok, Snapchat, and more, there is no end to social media. Every brand online has to be on social media. It is not an option anymore. The competition is so tough that what you are thinking now, might have been implemented by another brand. More and more brands are now placing ads in their stories to boost social media sales. The year 2022 saw the powerful launch of Instagram shops, Facebook shops, and even saw Shopify partnered with TikTok. Trust me; invest in a Shopify website development agency can turn your idea into reality.
Shoppable videos are stealing the hearts of audiences with the quality immersive user experiences they provide. Start recording videos on unboxing products, tutorials, explainer videos, and more. You can even convert the product images into user-generated content or slideshow to make them more interactive for the audiences.
The Future Of E-Commerce
The future is inevitable! While we all thought that 2022 was the worst business year, the year 2023 is an eye-opener for several businesses as well. While these were our predictions, there are many more technologies that are yet to come in the e-commerce world. Just remember that there is no limit to seizing opportunities in the online world, so fall down and stand bright among the rest.
If everything you read is petrifying you, then you can take some professional help from Cube InfoTech for Ecommerce development. It will surely be of good help! Good luck!
Here you'll find various articles that guide about types of e-commerce websites, strategies of e-commerce, etc.
Here you'll find various articles that guide about types of websites, complications in website development, etc.
Various articles to know about types of digital marketing strategies, pros & cons of digital marketing platforms, etc