4 Ways to Revamp Web Design to Inculcate Dream Business Sales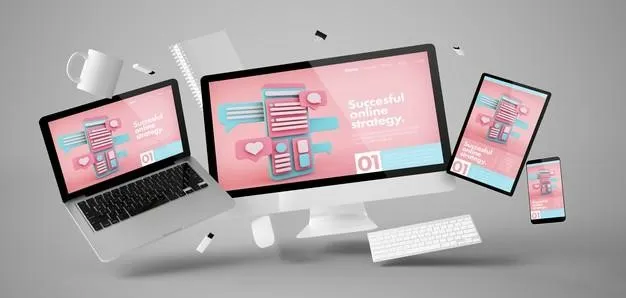 "First impressions are the last impressions." – we surely have come across this common saying. How many of you actually believe that? While many of you deny this saying, deep down we all admit it! Let's talk about the shopaholics, they will stare at a stunning dress and instantly feel an urge to try that one. Relatable? Well that's totally normal! And that's what a first impression does to a person. Surprisingly the world of business works the same way! A stunning website design can turn the heads around and make your business the hero of the league. What's even fascinating are the facts. Yes! The eye-opening stats revealed that the visitors make judgments on the business by simply looking at the home page of the website in less than 4 seconds. That's intriguing!
Web design plays an important role in not only enhancing the user experience but also in boosting sales. More than 72% of internet users in the US have admitted that they won't recommend a business if it has a poorly designed website. Ouch! that hurts. But that's how businesses work these days. If you want to make the audience feel interested in your products or services, you have to make it appealing to them. If your website is outdated and isn't visually appealing then the users are likely to leave the site which automatically means no sale for your company.
To avoid facing this disappointment, you should invest in a professional web design. Having a fully optimized website design that feeds a seamless user experience and functionality can increase revenue for your business and drive more sales. Now, before you jump directly on hiring a website design company in Austin, let's understand how a website design can boost business sales.
How Web Design Can Improve Your Sales
Whether you are a startup or a well-established brand, web design has to be a crucial business consideration. Wondering where to start? Well, we have got you covered with the answers! The umbrella of website design covers a lot of things under it and it's daunting to figure out the important ones. In this post, we will be sharing a few things that you can do to improve your website design and drive more conversions.
1. High-Quality Visuals To Make The Eyes Pop
Who likes interacting on a website that has a dull and boring website? No one! Integrating high-quality visuals can be a game-changer. 39% of visitors will stop interacting with your website if they find the website unattractive. Let's take an example of Apple, how interestingly they have differentiated the latest iPhone 13 and iPhone 13 Pro with the visuals. The visuals of the iPhone 13 are quite plain in comparison to the 13 Pro. The visuals, high-quality images, and videos used to highlight the features of the phone are phenomenal, and surely hard to neglect. Isn't it! That's how you do sales the right way.
2. Never Ever Miss The CTAs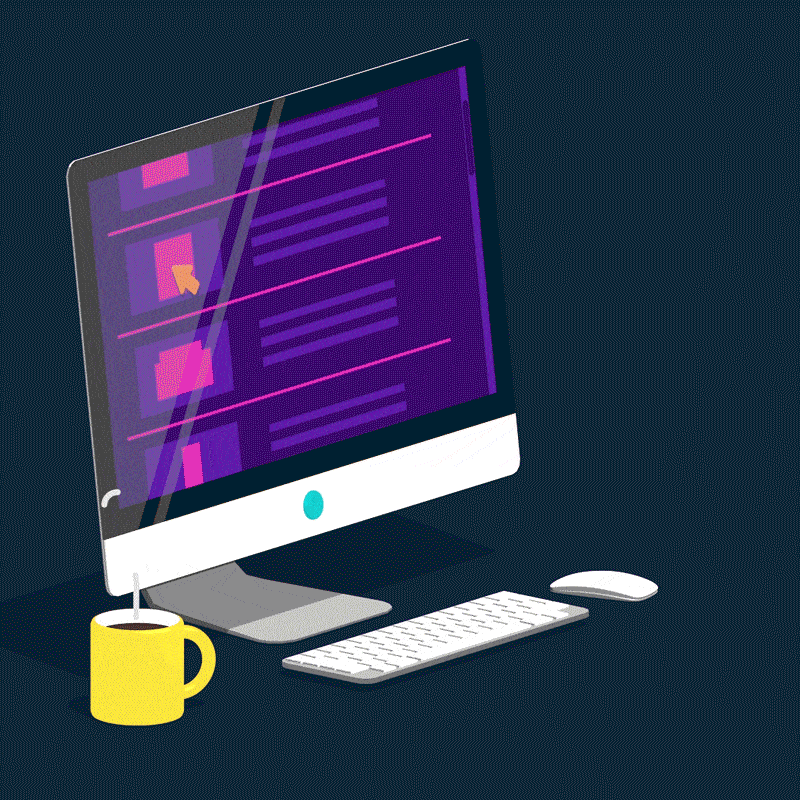 When working on web design, CTAs (call-to-action) is something you shouldn't miss! When a visitor finds your site interesting and wishes to take the next steps, they look for CTAs. And, if your web design fails to highlight the CTAs, then you are surely going to miss out on sales. A good CTA should pop out at the right page on the right section at the right time. Imagine, you are scrolling on Amazon and you fail to see the add to cart option, how will you buy that thing? Can't think of that, right? Of course you cannot! Amazon has a well-designed website that won't allow you to miss your favorite things. All thanks to the amazing way they have embedded CTAs on the site.
So, that's the direction your business should look forward to. Provide your customers with the relevant information and add a CTA button like – 'want a free trial', or 'schedule a call', or 'signup free', and more to attract your users. It will turn your casual visitors into prospective clients.
3. Website Speed Can Make Sales Swing
A website that takes longer than 3 seconds to load, is unlikely to sustain users. It might be hard to digest the fact, but a slow-loading website can cause $2.5 billion lost revenue annually. These deadly stats clearly show that if your website doesn't load quickly, then you will miss a lot of business sales. No matter how much money you spend on Austin web developers; if you ignore this point then you will surely put a barrier in your business sales. To optimize the website speed, you need to consider a few things such as minimizing the photo file size without compromising on the quality. Trust us, making balanced use of colors with a few brand-specific graphic elements can do wonders in terms of navigation and fostering page speed. This instantly will make your users stick more to your site and ultimately bring fortune to your business sales.
4. Social Proofs To Enhance Brand's Goodwill
Think as a random visitor on a site. Apart from looking at the website information, we look for social proof to trust the brand, don't we? When a potential customer visits your site, they want assurance and genuinity of your services. It's a human tendency; when we trust a brand, we get ready to spend money. That's how the websites work. To gain that trust, you need to showcase things that can help them believe your brand. Incorporating testimonials, adding social media handles, and posting real images of your customers are a few things that give your audiences proof that you are not a scam, but a real business. But, remember not to overshadow the CTAs with these and place them safely at the right prominent places to get noticed. Once the users trust your brand, they will be more likely to turn into prospective buyers and increase sales.
Final Thoughts
Web design is a tricky world as there is so much to figure out. We hope, this post helped in some way to figure out the best way to revamp your web design and work in your favor to drive sales. However, to make efficient use of these points, you must hire a professional website design company in Austin that can take things in the right direction for your business and fetch more sales. Try it and you won't regret it!
Here you'll find various articles that guide about types of e-commerce websites, strategies of e-commerce, etc.
Here you'll find various articles that guide about types of websites, complications in website development, etc.
Various articles to know about types of digital marketing strategies, pros & cons of digital marketing platforms, etc